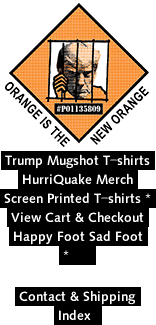 Out of stock no longer in production. Check out this Narwhat t-shirt here.

I think more people believe in the existence of unicorns than narwhals. What is that? Should we blame the public school system, or does blame land at the feet of the parents? Let's not hesitate to mention that with the economy being the way it is parents are working more and earning less, but where does this blame game stop? Let's keep these issues in mind this election year.

Narwhals are real; unicorns are not. Semi-colons are used in conjunction with conjunction to unite to independent clauses in a sentence. Also, "semicolon" doesn't have a hyphen in it.





(c) Copyright 2023, All Rights Reserved.