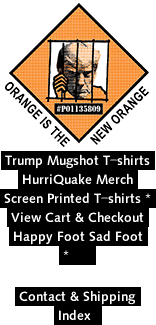 Wholesale t-shirts are available in a variety of ways which include getting an account with a distributor or purchasing in bulk from an online retailer of t-shirts and clothing. This website sells directly to customers in the USA at wholesale pricing and it can vary depending on the quantity of t-shirts that you are ordering. T-shirts are a commodity product and the markups are not that great for bulk t-shirt orders, but by selling online we are able to compete nationally for your business with first quality t-shirts, not seconds from most of the major brands that sell blank t-shirts.

The permanent location of this section for Wholesale t-shirts will be here: http://t-shirts.org/TshirtsWholesale.html.




(c) Copyright 2023, All Rights Reserved.