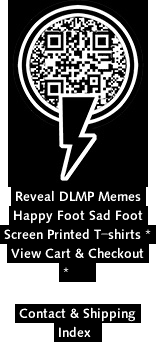 T-shirt styles can be defined by the print or by the t-shirt. We will expand on t-shirt graphic designs in this section called: T-shirt Fantasia for lack of a better phrase.

T-shirt styles are generally split between gender and age. For example Mens shirts, which also considered Unisex, are for adults and are the basic t-shirt sizing we are all familiar with. Womens shirts are sized tighter and smaller and often with lighter softer fabrics. The cost for womens shirts is usually higher too. Then there is the split between Standard full cut t-shirts and Fitted shirts, which is mostly a distinction for Mens shirts, but some Womens styles are also full-cut t-shirt styles.

The other style factors are Over-sized hip-hop style t-shirts and youth or kids sized t-shirts. Big and Tall t-shirts are often just larger sized than 2XL, but some tshirts are cut longer for really tall people.

Brands often cater to one market or the other, like the Hanes, Gildan, Jerzee are typically the fuller cut shirts, while American Apparel, Bella, Next Level, Tultex and Canvas are the fitted style shirts. Some brands like Anvil and Alstyle try to bridge the gap and have some styles in each category. Many of the major brands are trying again to catch the wave of fitted shirts and have been coming out with competitively priced fitted styles, but American Apparel still dominates the color selection and inventory availability for fitted shirts, but the pricing for their tee shirts is still comparitively high.

The permanent link for this section on t-shirt styles will be here: http://t-shirts.org/TshirtStyles.html




(c) Copyright 2023, All Rights Reserved.