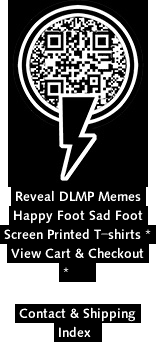 Remember Hafo Safo - Other merch here

This Happy Foot Sad Foot sign is as iconic to Silverlake as the Hollywood sign is to Los Angeles. Every day people set their emotional clocks to the turning of the rectangular advertisement and everyday the sign tells the truth. This t-shirt will not improve your foot health, but it will keep you cool in the center of hip. This is printed on a Next Level 3600 100% cotton t-shirt, except for certain colors and styles.





(c) Copyright 2023, All Rights Reserved.