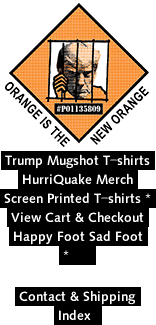 Power to the People, though Pancakes. Buy one or more Pancakes shirts to show what gets you through the day. More warm syrup please.

This page is for ordering the Powered by Pancakes t-shirt on Next Level fitted t-shirts. The 3600 style number is for Men and the 3300L is for Women. To see how this design looks on the Next Level brand t-shirts go here: http://www.ekay.com/T_Shirt_Design_Interface/Powered_By_Pancakes/index.html

Typical turnaround time for a Pancakes t-shirt made to order is 2 weeks. If you want to order the stock version, which comes from our regular inventory on the standard color and can ship in a couple of days, go here: http://yque.com/powbypanbrow.html





(c) Copyright 2023, All Rights Reserved.