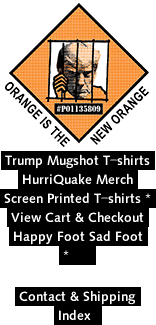 Pluto Never Forget T-shirt description
Never forget Pluto with this Never Forget Pluto T-Shirt on our standard cut t-shirts. This is our stock t-shirt and it is printed on black t-shirts. You can order this shirt on different colors, but it takes additional time to make the t-shirt to fill your order.

Never forget the security you felt in the knowledge of having nine planets in our solar system... Whatever else may happen, whatever supposed truths turn into actual lies, our solar system had nine planets and that was something you could put that in the bank; you could go to sleep knowing that when you wake up it'll still hold true. Never forget how they ripped that simple truth from you so you can never again know security and trust because hydrostatic equilibrium isn't enough for them. NEVER FORGET PLUTO! (and it glows in the dark, empty blackness of space!)

The shirt that we print this design on is the Next Level 3600 fitted t-shirts and the Next Level 3300L t-shirts for women. If you want a different t-shirt please specify the t-shirt brand, color and style number in the comments section when checking out. Youth sizes are only available in White, Black Heather Grey, Midnight Navy, Red, and Turquoise.

Other Styles and Types of Pluto Never Forget t-shirts


(c) Copyright 2023, All Rights Reserved.