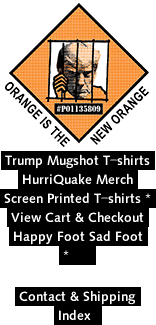 This Pluto Never Forget t-shirt is printed on Next Level 3600 Cotton T-shirts for Men (Style 3600) and Womens (Style 3300L) t-shirts. All of the colors for Next Level Mens 3600 t-shirts are not available in the Next Level Womens style number 3300L. Please exclude Military Green, Light Blue, Heavy Metal, Cardinal and Natural from the Womens choices shown below. These shirts are made to order and can take one to two weeks to prepare for shipping if they are on a color other than black, the stock color. The black t-shirts can ship right away and be delivered in the USA in one week depending on where it is being mailed to. There is a $2.00 charge when printing on a color other than black. This is a light white ink normally, so if you order this pluto t-shirt on a light or white colored t-shirt we will print the design in black ink.

You can also buy this t-shirt online through Etsy here: Pluto Never Forget t-shirt on Etsy.





(c) Copyright 2023, All Rights Reserved.