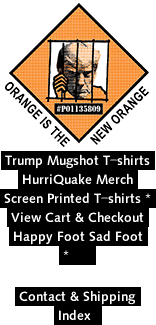 This is the Pluto Never Forget T-shirt on American Apparel T-shirts. You can buy this shirt on a variety of different t-shirts by clicking here: http://yque.com/plnefot.html

This page is set up to go with our t-shirt design interface and you need to make your selections here for the shirt color, size and type of t-shirt below. Keep in mind that if you choose a dark color then we will use a light or white ink and if you choose a light color then we will use black ink. These t-shirts are made to order, so it can take up to two weeks to complete a t-shirt order on a special color t-shirt. If you want to order the Pluto Never Forget design on a stock color t-shirt, which comes from our immediate inventory, then go here: http://yque.com/plplnefoblt.html. If you want a different brand of t-shirt for this design then go here:

The American Apparel t-shirts come in a Mens 2001 fitted style shirt and the Womens 2102 fitted style shirt. These shirts are thinner, lighter and smaller than regular standard cut t-shirts, but are in demand for young people and people who work out. They are made with soft ring spun cotton and are Made in the USA. Go here to see the Pluto Never Forget design on different color American Apparel t-shirts.





(c) Copyright 2023, All Rights Reserved.