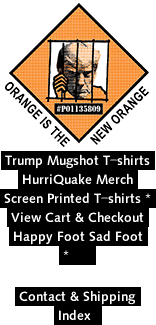 This time the IT crowd was in charge of revolution and it worked. God Bless the Internet. Democracy by Twit. The Egyptian prostetors showed how to properly use technology against a despotic regime. Don't try this at home. In the meantime we've made this The IT Crowd t-shirt to commemorate the power of the people a real IT crowd hard at work.

Also check out this Egyptian Protest t-shirt, "Last Dictator Out, Turn on the Internet" here.





(c) Copyright 2023, All Rights Reserved.