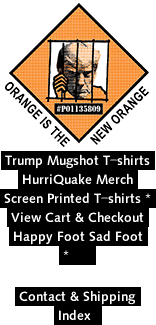 Don't you hate where you are? Isn't the grass always greener somewhere else? Here at Y-Que we recognize the struggle that comes with being stuck in some hell-hole. Since we've recently opened our warehouse in Las Vegas we thought it was about time we recognized how we felt after surviving a summer in Nevada. We are also posting a message board so that you can list the reasons why you Hate Las Vegas.

Click here for other Hate Stuff t-shirts





(c) Copyright 2023, All Rights Reserved.