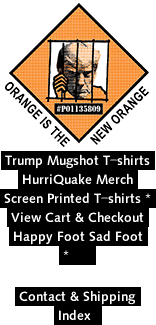 I am the 47 percent indicates how fixated the Presidential candidate Mitt Romney is on keeping his supporters on board and why a democracy isn't much better than mob rule. The victim here is Mitt Romeny himself.

We are also experimenting with offering our political designs in our formats to make it easier for you, the potential customer, to customize and modify the t-shirt, or to get it faster. Here is an example of that with this t-shirt design on Spreadshirt: I am the 47 percent t-shirt on Spreadshirt.





(c) Copyright 2023, All Rights Reserved.