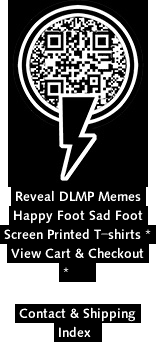 T-shirt printing with discharge ink is basically putting a chemical on the garment that removes the dye in the fabric. Typically it is formaldahyde based and requires activation as a two part process, produces a smell like sulfur and requires the shirt to be washed before being sold, but very few companies do this as it makes the shirt look worn. Think of discharge inks as bleaching out the fabric and the final effect is often a natural fabric cotton feeling versus a plasticy feeling.

Recent Developments in discharge ink manufacturing is leading to a revolution in our ability to offer discharge printing without the huge increase in prices as shown below. There is a new discharge ink that has become popular in Europe that does not require washing before wearing and does not have a sulfur smell. I am going to be testing this ink asap and trying to integrate it into our production if it proves to be true. Stay tuned as the negatives about this product are diminishing and the positives are becoming more realistic. These new screen printing developments for printing discharge inks on t-shirts should also reduce the quantity requirements for printing to a more reasonable level.

Discharge inks are water based generally and the requirements are the same as for waterbased. For water based t-shirt printing inks the minimum production quantity is 144pcs and the tshirt printing prices double from what is shown on the price list and screens per color cost $30/ea. Discharge inks are a color, even if you print another color on top of them. Finally, for discharge inks we suggest washing before selling as the inks sometimes have a residue or smell. Discharge by itself finishes in a natural tan color.




(c) Copyright 2023, All Rights Reserved.