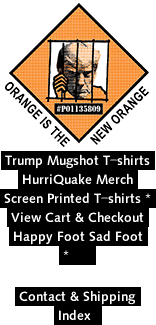 Gypsum hybrid resin brick reinforced with polyester fibers and with hooks on the back for display purposes. This may look like a brick, but is it? Do not hang this item over a bed or any area where people may sit below it as the weight of the item if it falls could cause severe head injury.

Why would anyone hang a brick on their wall? Because it is symbolic and useful at the same time. Bricks can not only be used for building, but they can also be used for setting things on, for breaking windows and for simply enjoying their outer beauty that comes from being three dimensional, red and common.





(c) Copyright 2023, All Rights Reserved.