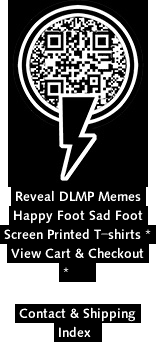 American Apparel t-shirts alternative comparable fitted t-shirt brands and styles

Generally speaking American Apparel put the Calvin Klein early disco style t-shirt onto the screen printing market in the 90's at a price that is above the standard for basic t-shirts. The demand for this shirt has been good and steady over the years, even while American Apparel has morphed into something other than a t-shirt supplier to the wholesale screen printing industry. There are now a large number of competitors trying to get into the fitted t-shirt market with varying degrees of success and in this section we will list the alternatives to American Apparel which the disclaimer that no two t-shirt companies create the exact same t-shirt as any other.

Descriptive phrases that best identify the type of t-shirt that young people are happy with these days is Soft, light, and fitted and cut smaller for both men and women than the "standard-cut" or "full-cut" boxy t-shirts of the generation before.

Soft usually means ring spun cotton and a lighter thread like a 30 single or even 40 single, which are smaller diameter threads than the 18-24 single that are used for standard t-shirts.

Lighter means less weight in the jersey fabric which may weigh between 4.2 oz per square inch to 4.8 oz. per square inch, as compared to the 5.2-6.0 oz. for standard weight regular t-shirts.

Fitted style is as described above, which basically means a smaller body width than the old-school boxy t-shirts. The tube for the body is typically down approximately 1 size scale than for regular shirts, although this can vary greatly with Womens shirts. Womens shirts are also slightly tapered for the fitted shirts and the sleeves are cut a bit shorter, or even angled slightly for a more feminine look. Beyond this other factors take over on the designs and styles of t-shirts, like v-neck, cotton-poly blend, tri-blends, burnout effect, but for 95% of t-shirt printing jobs this is the type of fitted shirts that are of added value to the young consumer.

Getting a cheap version of the American Apparel basic t-shirts, the 2001 and 2102, isn't that hard any more, but American Apparel does still have the best overall inventory and widest color range available for the fitted t-shirts on the market. Quickly the alternative apparel styles are Anvil 980, Hanes 4980, Next Level 3600, Canvas 3001, Gildan 64000, Tultex 0202, Alstyle 5301 and a few more that I have in the fitted t-shirt section. Usually you can save about a dollar a piece and up to $2 for some styles, but often large inventory is not as readily available as I would like when it comes to filling orders quickly. The Hanes 4980 isn't bad, but they have started printing their tags in the shirts and the Gildan 64000 has some strange neck issues and is still too boxy for most of my younger customers. It's funny how the big companies continue to screw up making a decent shirt in the simplest of ways. Not all the styles have a Womens equivalent either and the color schemes for matching Womens and mens shirts isn't perfect. Youth sizes are also not readily available in these styles and American Apparel does have the widest range of Organic equivalents available than any other company, but at a price.




(c) Copyright 2023, All Rights Reserved.