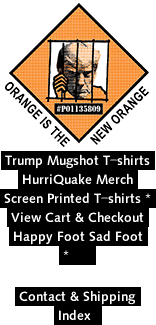 Use the plush exterior to trick your lover in to being bound and then run amok while they're helpless. A popular item from which springs all manner of deviant behavior, the furry handcuffs say "put me on", and then quickly change their tune to "wearing these gives you license to beat my ass red". Have fun, kids.

Shipping for this item is $3.50 in the US. Multiple items can be shipped together for a combined shipping fee. The combined charge will vary depending on the items but the charge is usually less than the fee for the items separately.





(c) Copyright 2023, All Rights Reserved.